Bulletproof
Online Relationship Coaching
#1 online relationship coaching experience
Research shows that healthy relationships make life rich!
The divorce rate is at a staggering 55% for first time marriages and 67% for second marriages! Far too many couples wrongly think that the chemistry that gets you to the altar will keep you in your marriage. As a result, couples spend tens of thousands of dollars on a single wedding day and $0 investing in their marriage.
Falling in love is easy. Any human can fall in love. It just requires having a pulse. But staying in love requires having a plan. Now you have a proven Premarital Coaching Experience helping you hit the ground running in your marriage and live the happy, healthy lives you really want.


Couples love Matt Morgan coaching
Matt Morgan has created 8 weeks' worth of invaluable content in order to bulletproof your relationship and establish healthy patterns to get you on the same team for a lifetime. In Matt's 8 week "Bulletproof Online Relationship Coaching Experience" you will learn these secrets to staying in love:
Bulletproof Online Relationship Coaching Experience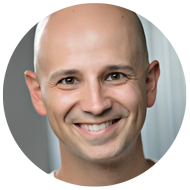 Matt Morgan is one of the leading coaching experts in the country. From nearlyweds to newlyweds to married couples, Matt has helped thousands of couples bulletproof their relationships. His expertise and advice extends to every area of life – friendship, dating, sex, marriage, gender gaps, parenting, business, self-awareness, etc. His coaching clients love his funny (and relatable) stories, sticky phrases and practical tips. He's been seen on stage with world thought leaders such as Tony Robbins and is highly-rated by couples across America as both Wedding Wire's and The Knot's 2021 best coach and wedding officiant.
Hands down the best coaching I've ever received. Matt gave us practical tools to turn our good relationship into a great one!
Matt is a master at helping couples trade places. My husband and I have learned how to not only recognize our differences, but appreciate them! Our intimacy has been amazing because of this.
We have less conflict, better sex, stronger friendship, and peace of mind around money because of Matt's coaching. That is a game changer!