How to Bulletproof Your Marriage
BEFORE "I Do"
A Proven Framework For all Couples Who Want To Experience:
Congratulations on your engagement! Now it's time to PREPARE for your marriage while you PLAN for your wedding. The divorce rates are at a staggering 55%. Here's how to ensure your relationship doesn't end there, but instead leads to the lifelong happiness, health and intimacy we all want. Matt Morgan has divorce-proofed 5,000+ marriages. We can help you, too.
The Bulletproof Your Marriage Plan
Learn the
8 Key Marriage
Skills
Try them
in your
relationship
Save Your
Marriage Before
It Starts
Couples love Matt Morgan coaching
DOWNLOAD THE TWO FREE VIDEOS NOW...
Sneak Peek: Online Premarital Coaching Experience
How to Bulletproof Your Marriage BEFORE "I Do"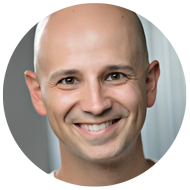 Matt Morgan is one of the leading coaching experts in the country.  From nearlyweds to newlyweds to married couples, Matt has helped thousands of couples bulletproof their relationships. His expertise and advice extends to every area of life – friendship, dating, sex, marriage, gender gaps, parenting, business, self-awareness, etc. His coaching clients love his funny (and relatable) stories, sticky phrases and practical tips. He's been seen on stage with world thought leaders such as Tony Robbins and is highly-rated by couples across America as both Wedding Wire's and The Knot's 2023 best coach and wedding officiant.